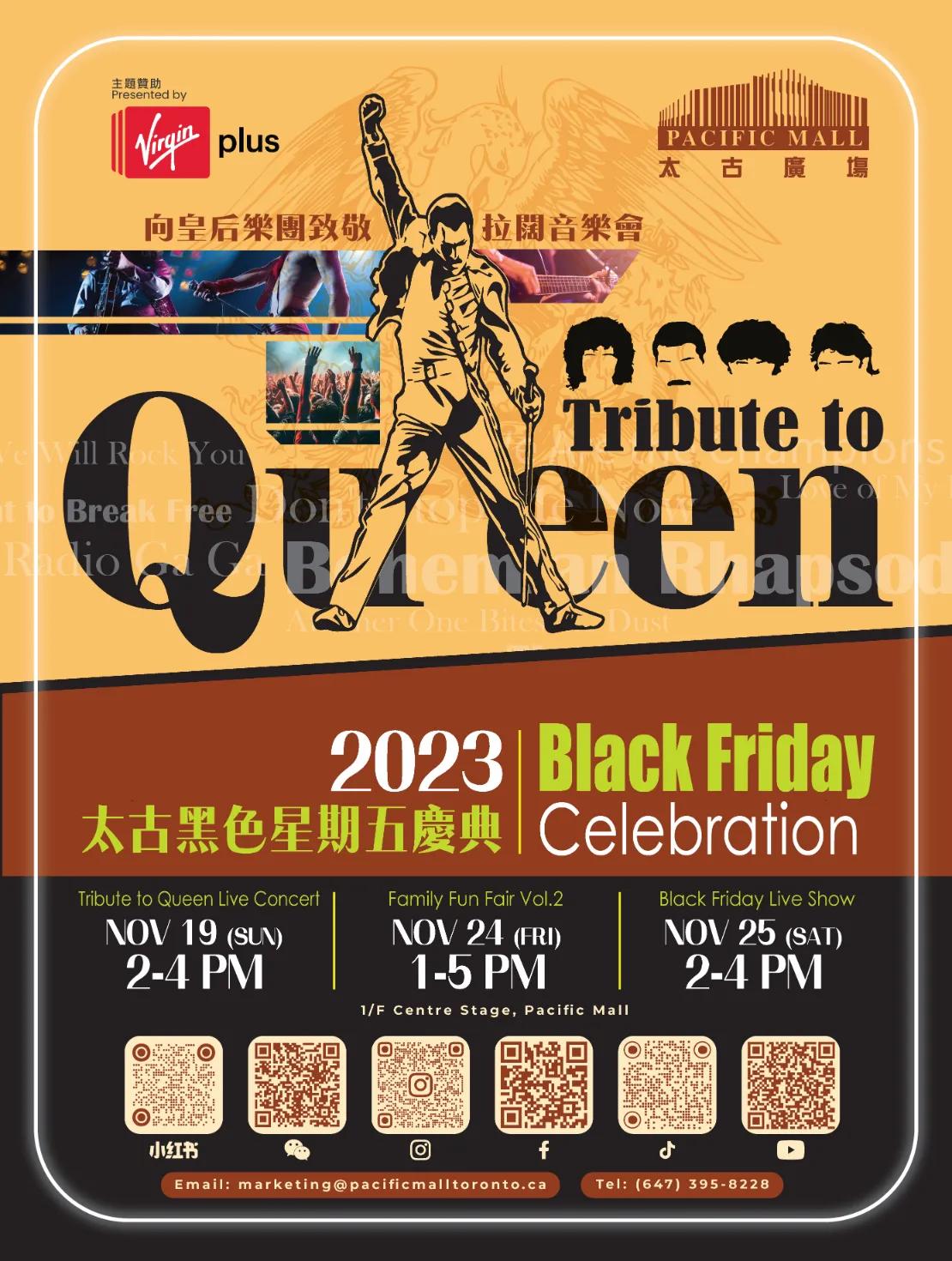 Get All You Want this Nov at Pacific  Mall 
 Virgin Plus Presents: Black Friday Celebration officially started! 
 Tribute to Queens Concert by Las Vegas Events and Simply Queen (Nov 19), Arts Fair Vol. 2 (Nov 24) 
, Live Entertainment Celebration (Nov 25), special shopping deals, and more! Free Admission & Participation at all events. 
Pacific Mall is the largest indoor Asian shopping mall in Canada. The mall includes the Heritage Town, center stage and 2 underground parking levels, all function as a notable tourist destination in the Greater Toronto Area
 With over 380 stores & over 2000 parking spaces, over 24 monthly events all year around